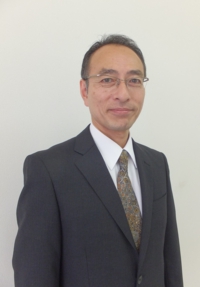 SATOSHI TANIZAWA
President
Recent dramatic movement of economy is extreme that companies sometimes do not know how to deal with it. No company can rely on its sales in the past anymore. As a result, companies must make changes much faster to survive not like in the past, when they had time to make changes in 10 year span. Of course, we Hyogo Products Co.,Ltd. is in the same situation. Under this circumstance, we have done many creative projects and come up with new ideas. But importantly, these were only possible with the strong supports by the partners surrounding us.
Companies can only work together when they have faith in each other. We have been offering reliable products and service all the time to our customers worldwide. Thankfully, with all our effort and support, we have gained high reputation in trust from our suppliers and customers, and now we are considered as one of the oldest international trading companies specialized in Fishing Tackle.
We will keep on serving all the countries and regions in the world putting all our energy to provide reliable products to our customers. We are an old establishment, however, will keep working on new projects and searching for new opportunities.
We appreciate your greatest support and hoping that this will be continued in the future.
COMPANY NAME

HYOGO PRODUCTS CO.,LTD.

MAIN BUSINESS

Export Japanese brand fishing tackle products through our worldwide network


Import and sell foods of good quality

FOUNDATION

July 1, 1955

CORPORATE
REPRESENTATIVE
Satoshi Tanizawa, President


HEAD OFFICE

5-15 Kitanagasa-dori, 5 Chome, Chuo-ku, Kobe 650-0012, JAPAN ( MAP )
TEL : +81-78-341-5532
FAX : +81-78-371-8755

CAPITAL

10 million yen


NUMBER OF EMPLOYEES

6


BANK

Tokyo Mitsubishi UFJ Bank Kobe Branch




Resona Bank Kobe Branch



| | |
| --- | --- |
| 1955 | Founded by Tsutomu Tanizawa in Kobe |
| 1959 | Moved to the headquarter to the current address |
| 1959 | Established Hyogo Products Co.,Ltd. |
| 2007 | Satoshi Tanizawa became the president as Tsutomu Tanizawa retired. |
| 2015 | Strated food import business ( Iberian Ham from Spain) |
TEL +81-78-341-5532
FAX +81-78-371-8755
MAIL info@hyogoproducts.co.jp

ADDRESS
5-15 Kitanagasa-Dori 5-chome, Chuo-ku, Kobe 650-0012, Japan

HYOGO PRODUCTS CO.,LTD.